Clipped from: https://www.thehindubusinessline.com/money-and-banking/rbi-to-set-up-portal-to-search-across-multiple-banks-for-unclaimed-deposits/article66705716.ece
Currently, deposits remaining unclaimed for 10 years in a bank are transferred to the Depositor Education and Awareness Fund maintained by RBI
The Reserve Bank of India (RBI) has decided to develop a centralised web portal for public to enable search across multiple banks for possible unclaimed deposits based on user inputs.
The search results will be enhanced by use of certain artificial intelligence (AI) tools.
The web portal is aimed at improving and widening the access of depositors/beneficiaries to such data, RBI said.
Currently, deposits remaining unclaimed for 10 years in a bank are transferred to the Depositor Education and Awareness (DEA) Fund maintained by RBI.
Also read: RBI marginally raises FY24 GDP growth projection to 6.5%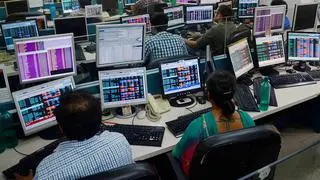 'Depositors' protection being an overarching objective, RBI has been taking various measures to ensure that newer deposits do not turn unclaimed and existing unclaimed deposits are returned to the rightful owners or beneficiaries after following due procedure.
"On the second aspect, banks display the list of unclaimed deposits on their website," RBI said.
Repo Rate
The six-member rate-setting monetary policy committee (MPC) of RBI voted unanimously to hold the policy repo rate at 6.50 per cent.
The MPC, in its first meeting of FY24, also voted by a majority of 5 out of 6 members to remain focused on withdrawal of accommodation to ensure that inflation remains within the target.
Comments