Clipped from: https://www.taxscan.in/demand-of-service-tax-on-basis-of-tds-26as-statements-3cd-statements-not-sustainable-cestat/195332/
By Kalyani B. Nair – On August 4, 2022 8:46 am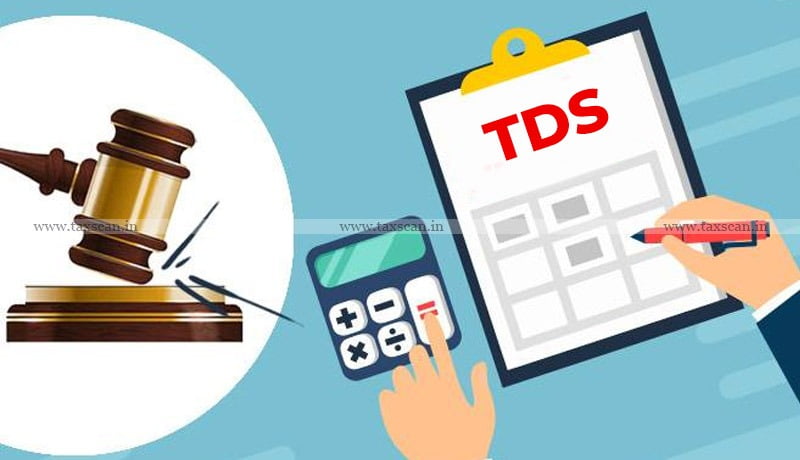 Customs, Excise and Service Tax Appellate Tribunal (CESTAT), Ahmedabad bench consisting of Ramesh Nair, Judicial Member and Raju, Technical Member held penalty imposed not sustainable on the ground that demand of service tax on basis of TDS/26AS statements/3CD statements not sustainable.
The appellant, Shresth Leasing and Finance Ltd is engaged in providing of various services. Acting on the intelligence that M/s Forward Resources Pvt. Ltd. and other firms operated by and related to the directors of the said company was indulging in evasion of Service tax, search was conducted and during the search number of documents related to income tax TDS statements, copies of Balance Sheet /audit reports, bank statement were seized and statement of JagdishchandraSomani, Director of M/s Forward Resources Pvt. Ltd. was recorded wherein he stated that SuneetKabra was the Director of the Appellant and he along with SuneetKabra operated different firms including that of the appellant. Statement of SuneetKabra was also recorded wherein he interalia stated that Appellant had received commission charges from different customers.
On the basis of the investigation conducted and scrutiny of the records ofthe Appellant, it appeared that Appellant were engaged in providing services as ―Commission agentsto M/s Windsor Machines Ltd., andManagement or Business Consultancyto various customers in India. Appellant neither filed ST-3 returns nor paid any amount of service tax. Accordingly, show cause notice on 20.10.2016 was issued proposing the Service tax demand along with interest, penalty. The Additional Commissionerconfirmed the demand of service tax of Rs. 1,05,34,774/- under proviso to Section 73(1) of the Finance Act, 1994 and ordered for appropriation of Rs. 20,00,000/- paid by Appellant during the investigation. Further demand of Interest under Section 75 of the Finance Act, 1994 and Penalty of Rs. 20,000/- under Section 77, Penalty of Rs. 1,05,34,774/- under Section 78 of the Finance Act, 1994 also confirmed.
Feeling aggrieved, the appellant filed an appeal before the Commissioner (Appeals) who by impugned order -in-appeal dated 18-10-2018 upheld the order passed by the Additional Commissioner and dismissed the appeal. Aggrieved by the impugned order-in-appealpresent Appeal has been filed.
The Tribunal observed that "We find that Commissioner (Appeals) examined the respondents appeal against confirmation of demand and allowed the same mainly on the ground that income-tax return cannot be the basis for demanding Service Tax. Departmental authority at Jaipur has no jurisdiction to proceed against the respondent for demanding Service Tax without any evidence of taxable service being provided within their jurisdiction.
The appeal did not advert to any assertion as to how the Service Tax demand can be made when there is no evidence to any taxable service having been rendered in the Jurisdiction of Rajasthan. No inquiries have been conducted by the Revenue to support their case. As such, we find that present appeal is without merit and accordingly, the same is dismissed. In view of the above, we are of the view that the demand of services tax on the basis of TDS /26AS statements/ 3CD Statements are not sustainable."To Read the full text of the Order CLICK HERE
Support our journalism by subscribing to Taxscanpremium. Follow us on Telegram for quick updates