Clipped from: https://timesofindia.indiatimes.com/india/do-lower-courts-pass-the-buck-when-it-comes-to-bail-pleas/articleshow/87512108.cms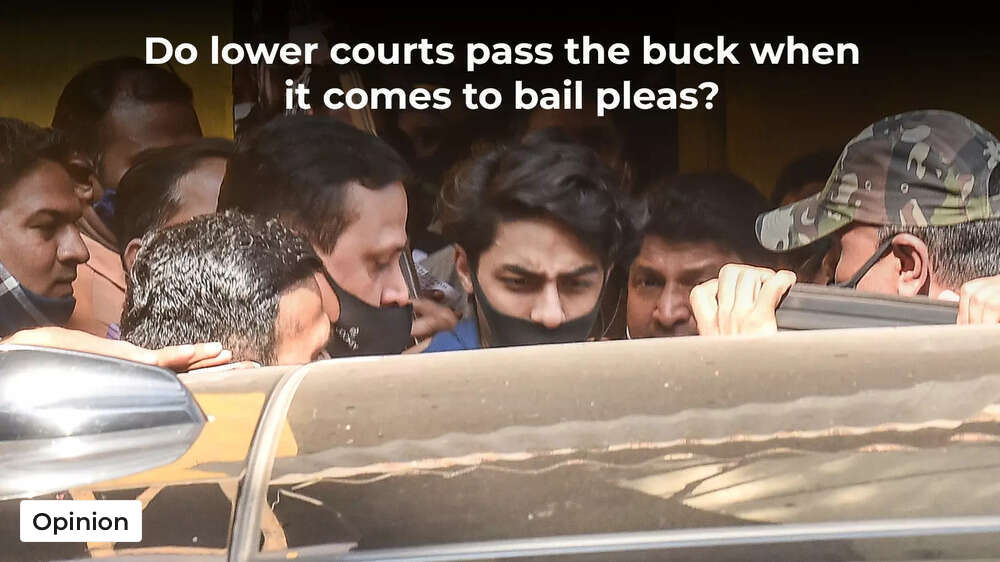 Aryan Khan was granted bail by the Bombay High Court after two days of arguments, around eight days after the petition came to be filed. It was less than a month after his arrest but, even so, the high court reminded us how courts "remain the first line of defence against the deprivation of the liberty of citizens".
The obvious fact that not everyone could afford the quality legal assistance that Aryan Khan was able to sets his case apart from the countless others who are arrested and seek bail from courts every day. But where this case did meet the same fate as countless others was that the first line of defence for personal liberty did not grant bail: The trial court had dismissed Khan's bail application, being persuaded by the prosecution arguments of requiring custody to unearth a conspiracy, the contours of which it had very little idea about.
Not about power, but timing
This phenomenon, of trial courts rejecting bail applications only for the high court or Supreme Court to grant bail on the same facts, is one of the worst-kept secrets of the legal system. It is so well established that defence lawyers and those unfortunate enough to get caught in the crosshairs of the systems do not question the state of play, treating bail hearings before trial courts with highly unfavourable odds and as a necessary formality before moving upwards in the judicial ladder.