Clipped from: https://www.thehindubusinessline.com/info-tech/nclat-order-in-android-matter-will-resonate-globally-on-abuse-of-dominance-theme-additional-solicitor-general/article66691059.ece
Ruling on Google's appeal against the CCI's order in Oct 2022, the NCLAT upheld the ₹1,338 cr penalty on the Internet major for abusing its dominant position in the Android ecosystem
Appellate tribunal NCLAT's ruling in the Google matter will open the market for "free innovation" and will resonate as part of the global theme on abuse of dominance, Additional Solicitor General N Venkataraman has said.
Venkataraman, who led the legal battle on behalf of the Competition Commission of India (CCI) against Google in the Android matter, also asserted that the six directions of the regulator that were upheld by the NCLAT cover almost 99 per cent of the remedies recommended to address the unfair business ways.
"When abuse of dominance goes, it allows for free and fair market play for scientific development and innovation. There is more choice for startups, OEMs (Original Equipment Manufacturers) and consumers. The status quo bias will go. The National Company Law Appellate Tribunal (NCLAT) order has set the foundation for the twin vision of Make In India and startup growth," Venkataraman told PTI in an interview here.
Ruling on Google's appeal against the CCI's order in October 2022, the NCLAT upheld the ₹1,338 crore penalty on the Internet major for abusing its dominant position in the Android ecosystem as well as six remedies recommended by the fair trade regulator while four remedies were rejected.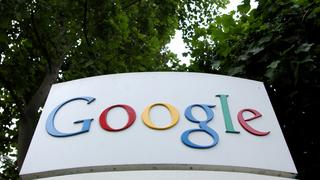 Besides, the judgement will be a good match and will figure as an important development of competition law even globally. "This judgement will resonate as part of the global theme on abuse of dominance," Venkataraman said. He also said the ruling will certainly sync with the vision of Startup, Standup, Make In India or AatmaNirbhar Bharat.
Amid reports that the NCLAT came as a partial relief for Google, Venkataraman said that out of the ten remedies, six were upheld by the appellate tribunal and that accounts for 98 per cent of the remedies. "Today, they (Google) cannot pick and choose. That practice is gone… therefore, an assumption that the CCI order has been upset, has been reshaped, it may not be a right understanding of the judgement," he said.
In its 189-page order, the NCLAT upheld six remedies suggested by the regulator, including that Google should allow users during the initial device setup to choose their default search engine and that OEMs cannot be forced to pre-install a bouquet of its apps.
While stressing that it is a landmark judgement by the NCLAT on digital market practices and abuse of dominance in a very focussed way, Venkataraman said the ruling will have a "bearing on the future cases". "Some very good principles on abuse of dominance have been laid down. A jurisprudence on abuse of dominance has emerged out of this judgement," he noted.
According to Venkataraman, the "landmark" NCLAT order on digital competition makes it very clear that the practices adopted by Google are anti-competitive in several aspects and one of them being that it restricts development and scientific innovation.
"Now, the market will be open for free innovation. Startups will have much to contribute. 98 per cent of users in India use Android phones. Suppose, at some point of time, India is able to make its own OS (Operating System). We have the capabilities. So, if a competitive OS comes in India, imagine the kind of population we have to cater to. In terms of OS, app developers and even OEMs, we are now thinking of putting technologies and manufacturing phones in every sphere of activity, the vision of Make In India will have real significance," he said.
He pointed out that through three agreements — Anti Fragmentation Agreement (AFA), Mobile Application Distribution Agreement (MADA) and Revenue Sharing Agreement (RSA) — Google made sure that they become a super dominant player exceeding 90-95 per cent of the market.
"This is a textbook case where the NCLAT has found infractions on all five counts (the five sections related to abuse of dominant position under the competition law)," he said.
When asked about the implications of the order, Venkataraman said that Google now has to redraft all the agreements and the current business model cannot work anymore because it is held to be an abuse of dominance. The appellate tribunal has held that the matter has been investigated properly and by following the due process.
It has held that the CCI has conducted a very fair and a reasonable hearing, and has gone into all the evidence and facts before rendering the order. "What needs to be shown has been shown. It shows how the CCI has approached the matter as an investigating forum and as an adjudicating body," he said.
"What has been Google's business model? They have the Android Operating System (OS) and it has various applications for customers to use. They bundled 11 applications together and compelled the OEMs (Original Equipment Manufacturers) to take it or leave it. Then, it tied three of its main apps — Google Search, Google Chrome and YouTube — with PlayStore where its dominance was above 95 per cent.
It was a pyramid that they built. The operating system, apps, and the apps will generate either data or traffic. Ultimately, it was ensured that the data and traffic flows only through Google Search. That was the top of the pyramid," Venkataraman said.
On Google's argument that the CCI Director General (DG) had copy-pasted extensively from a European Commission decision, Venkataraman pointed out that allegation was rejected, with the NCLAT saying the regulator and the DG applied an "independent mind and added a lot of value".
"Competition law is a public law. The Competition Commission is a market regulator. They (Google) argued that OEMs are not complaining, consumers are not complaining and so why are you complaining?"
"It is the duty of the Competition Commission to ensure that markets are free from anti-competition and abuse of dominance. Therefore, an investigation like this, adjudication and judgement upholding this is of significant importance for a country like India where the businesses are growing and booming," he said.
Comments