Clipped from: https://www.thehindubusinessline.com/economy/vivad-se-vishwaas-industry-seeks-higher-reimbursements-and-interest-rates-for-msmes/article66564166.ece
Call for grievance redressal system on digital portals, simplification of KYC
KARNATAKA MYSURU 15/02/2023: Stakeholders have sought a corpus fund in the State budget for revival of MSME units. Photo: SRIRAM M A | Photo Credit: SRIRAM MA
The industry has sought higher reimbursements and interest rates for MSMEs under the Vivad se Vishwaas`' scheme and a simplification and possible grading of the KYC process, a senior government official has said.
More issues, including need for a grievance redressal system on digital portals, funding issues faced by MSMEs and trademark & payment of fines, were raised by industry representatives at a post-Budget webinar on 'Ease of doing business using technology, especially for small businesses', organised by the Department for Promotion of Industry and Internal Trade (DPIIT).
"The government will look into the issues raised at the meeting and these would be taken up with the relevant Ministries and Departments," said DPIIT Joint Secretary Manmeet K Nanda, told reporters that the government would look into the issues flagged in the meeting.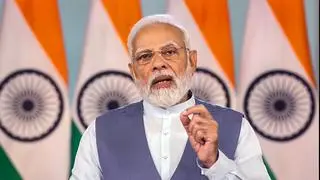 Budget annoucement
Finance Minister Nirmala Sitharaman had announced the 'Vivad se Vishwas-I' scheme in the Union Budget 2023-24 laying down that in case of failure by MSMEs to execute contracts during the Covid period, 95 per cent of the forfeited amount relating to bid or performance security will be returned to them by government and government undertakings.
The industry participants said the reimbursement amount should be increased and the interest rate payment on that amount for the relevant period should be raised, to make the ' scheme more attractive, Nanda said.
She added that the DPIIT was hopeful that the `Jan Vishwas Bill', which seeks to decriminalise minor offences across 42 Acts under 19 Ministries, will be placed before Parliament for approval in the Budget session.
Piruze Khambatta, Chairman, CII National Committee on Affirmative Action and Group Chairman, Rasna Private Limited, stressed on the need to simplification of KYC by constituting C-KYC and leveraging on blockchain technology, interlinking C-KYC with entity Digi-Locker and adopting similar KYC process by all departments. Suggestion was also made for a risk-based approach for KYC due diligence.