lipped from: https://www.thehindubusinessline.com/economy/double-delight-for-economy-industrial-growth-at-71-per-cent-retail-inflation-at-572-per-cent/article66370073.ece
November factory output at a five-month high of 7.1 per cent
Nearly three weeks before the Union Budget for FY24, Indian economy got double delight on Thursday. While industrial growth based on Index of Industrial Productions (IIP) surged 5-month high to 7.1 per cent in November, retail inflation based on Consumer Price Index (CPI) down to 12-month low of 5.72 per cent in December.
Experts are divided over policy rate revision. The Monetary Policy Committee (MPC) will meet next month to consider revision in repo rate. MPC takes retail inflation into consideration for any rate revision.
Industrial growth
While base effect did play a role in higher growth, but equally important fact was that all segments at the use-based classification recorded positive growth. The last such month in which all used-based segments had recorded positive growth was June last year.
At the same time, capital and infrastructure goods sector saw double digit growth. A key factor in growth of these sectors was capital expenditure amounting ₹44,600 crore by 18 major States. The other important highlight of the November IIP data is the return of consumer durables and non-durables segment to positive growth category.
Commenting on industrial growth, Aditi Nayar, Chief Economist with ICRA, says though the expectation was high. But the print was much stronger than expected as compared to the woeful contraction of 4.2 per cent in October with a reversal of the base effect related to an early festive season.
However, "the year-on-year growth of most available high frequency indicators has moderated in December 2022 relative to November 2022, partly reflecting an unfavourable base related to the post-festive season rebound seen in December 2021. In line with this, we expect the overall IIP growth to moderate to low single digits in December 2022," she said.

Retail inflation
Decline in prices of vegetables pushed the retail inflation down in December. However, prices of cereals and spices are still high. Also, milk and eggs are also ruling high. Another notable factor is inflation in rural areas (6.05 per cent) still higher than urban area (5.39 per cent).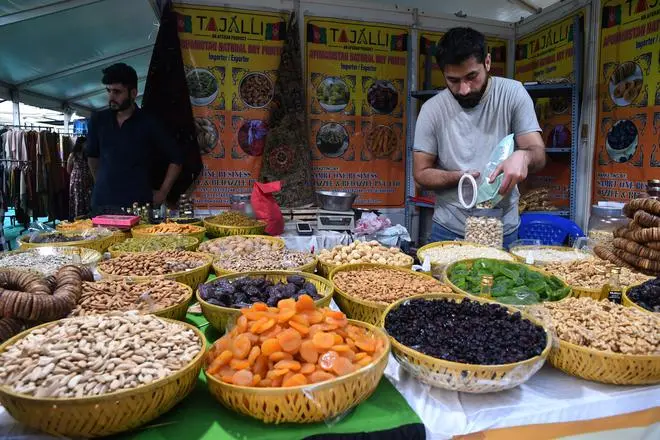 In a note, Sunil Kumar Sinha (Chief Economist) and Paras Jasrai (Analyst) of India Ratings & Research (Ind-Ra), said that going forward, the inflation trajectory is expected depend on a combination of – cereals prices, commodity prices and core inflation. "Although impact of monetary policy will gradually start reflecting in cooling down of retail inflation in the coming months and the same is expected to drop to about 5 per cent by 1QFY24, Ind-Ra still sees a strong possibility of 25bp rate hike in February 2023 monetary policy committee review meeting," it said.
However, Nayar feels considering lower-than-expected CPI inflation print, and the muted average IIP growth of 1.3 per cent during October-November 2022, "we anticipate that the MPC may choose to pause in February."