Clipped from: https://timesofindia.indiatimes.com/business/india-business/why-gst-has-failed-to-reduce-the-tax-burden/articleshow/92631935.cms
The goods and services tax (GST) is now five years old. It was ushered in by the Prime Minister in a historic midnight session of Parliament on June 30, 2017. The Union government and states together passed a legislation wherein the latter surrendered their right to impose sales tax, and the former gave up the right to impose excise and services tax. Even interstate taxes such as central sales tax and sundry other taxes, including the notorious octroi of Mumbai municipality, were eliminated.
As part of this grand bargain, the country got one unified tax covering all goods and services. The total tax revenue under GST would now be split between the Centre and states. The PM called it a "good and simple tax".
The promise of GST was a moderate rate of taxation, with very little leakage owing to being fully electronic, where input tax credit was available on producing proof of tax paid by your input vendor. The interlinked incentives were supposed to prevent tax evasion. GST also got rid of the "tax on tax" — cascading and inefficient taxation.
It also eliminated the disincentive to sell across state borders due to the unpopular central sales tax. Even reputed companies such as Hindustan Unilever were forced to keep stocking depots in every state so as to avoid interstate commerce. All these inefficiencies are eliminated by GST.

Looking back over the past five years, has it really been a good and simple tax? The short answer is "not quite". It is undoubtedly a big improvement on the earlier regime, and this is a tax reform that was debated for nearly two decades. It is still a work in progress.
That is because instead of one standard rate, there are multiple rates such as 0%, 5%, 12%, 18% and 28% and more. The most common rate is 18%, but many items have exemption or are taxed at a higher rate.
Having multiple rates creates opportunity for lobbying by vested interest groups. This leads to a situation like cream biscuits having a higher rate while ordinary biscuits enjoy a lower rate.
Such classification and reclassification is done by the GST Council, the apex body for the governance of GST. Recently, the council met for the 45th time (since it was formed in 2017) and withdrew exemptions on some food items and grains. As a result, some milk products such as lassi, pre-packed curd and buttermilk will have a higher duty and will become costlier. The dairy companies might surely campaign for relief, and the council will be under pressure.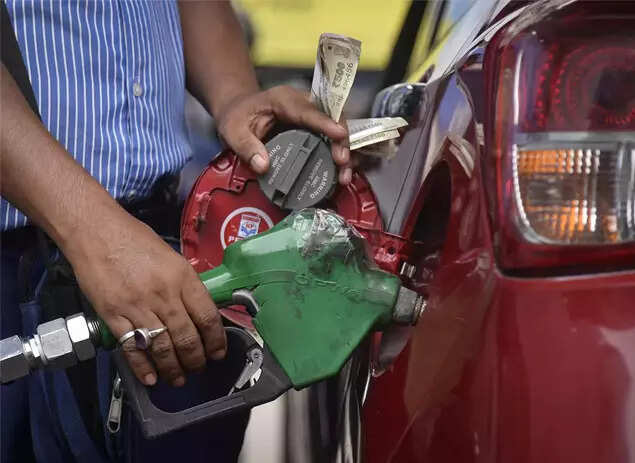 Having too many classifications and tax slabs leaves room for discretion with the tax inspectors, disputes and litigation and clogging the court system.
The original promise of GST as per the tax reforms task force was just 12%. In fact, even the chief economic adviser had advised a rate of around 15%. But today, the median rate is 18%. And thanks to multiple rate slabs and several exemptions, the effective overall rate is 11.6%.
That's because almost one-fifth of all items (goods and services) are in the 'nil' bracket. This puts pressure on policymakers to increase rates on the non-nil categories. Services do not normally get any input tax credit, so paying 18% tax on health insurance premium or for a meal in a restaurant feels too expensive.
Another reason the rates stayed too high was because of a big issue called "compensation cess". To bring all states on board of GST, to agree to give up their taxing powers and to allay their fears of losing tax revenue in the GST regime, the then Union finance minister gave an assurance of 14% year-on-year growth in the GST share of states. If there was any shortfall, the Centre would fill the gap by providing compensation.
But this has turned out to be too generous. And Covid's recession and slowdown has meant that GST revenues have not grown as buoyantly as expected. Only recently have they hit a peak collection rate of about Rs 1.5 lakh crore per month. That bodes well for a chance to reduce the overall rate of 18%.
Actually, the GST Council, worried about the compensation obligation burden and lack of growth, was contemplating on raising, not cutting the median rate. But due to current high inflation, that decision has been postponed. What really must be strived for is a reduction of the rate to 15%, if not all the way to 12%.
The council must also expand the ambit of GST to cover "all" goods and services that are part of India's gross domestic product. Currently, nearly 40% of the economy is out of the GST net, and the main exclusions are petrol, diesel and electricity. Once all items are in, it is possible to reduce the rate.
Another important reason to reduce (and not increase) rates is because GST is an indirect tax. Everyone pays the same amount of tax on purchase of a dosa or a chappal or a car, irrespective of whether they are rich or poor. The tax does not depend on the income of the buyer. So, it is regressive and hurts the poor much more, relatively speaking.
Basically, it is an unfair tax but necessary on account of ease of collection (unlike income tax). But we must be careful that the rate does not creep up.

Are five states taking India towards a debt trap
Armed forces now pay more to retired than serving soldiers
Why India should tax firms profiting from Ukraine war