Clipped from: https://timesofindia.indiatimes.com/india/how-govts-play-freedom-and-restrictions-games-with-farmers/articleshow/87833866.cms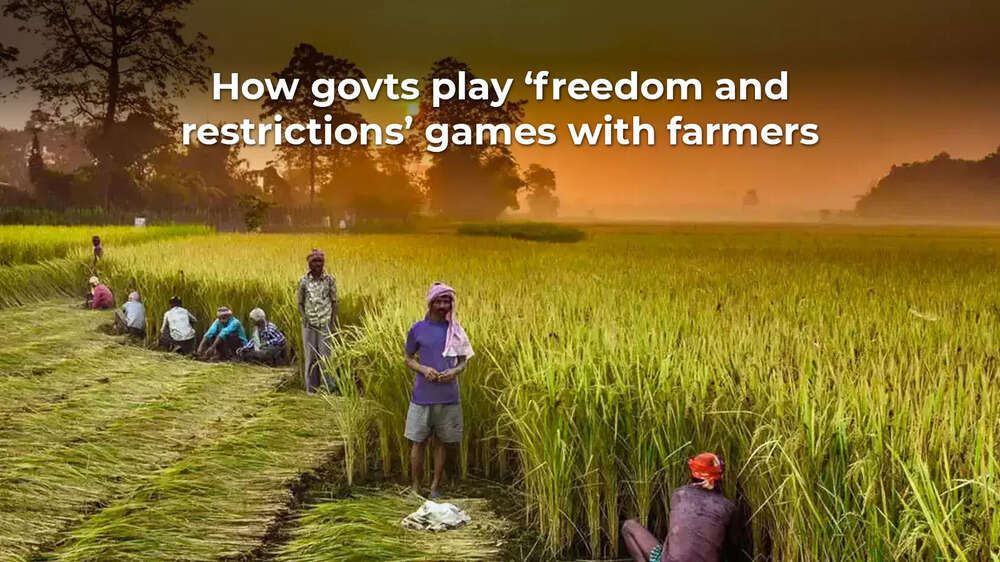 On September 14, 2020, the Centre imposed a ban on export of all varieties of onions out of the country. One consequence of this was that hundreds of trucks laden with onions were stuck at different land ports in West Bengal as they could not proceed to Bangladesh. Each truck needed a "Let Export Order" (LEO) issued by the Central Board of Indirect Taxes and Customs to be able to cross over to the neighboring country.
This was not the first time such an export ban was imposed by the Centre. Exactly a year earlier the Commerce Ministry had issued a circular dated September 29, 2019 saying that onion export was prohibited until further notice. It had issued this circular under the powers conferred on it by the Foreign Trade Act 1992.
Agriculture may be a state subject, but export restriction on agricultural produce is the Centre's prerogative. Around the time of that export ban, the Prime Minister of Bangladesh was on an official visit to India. She quipped in Hindi, "thoda dikkat hua" jokingly, adding that she had asked her cook to use less onion. It was not as if the bulb was going to upset bilateral relations between the neighboring nations (other bigger issues like "termites" were more likely to), but clearly onions had entered foreign policy deliberations too. And around that time, not to be left behind, the Chief Minister of Delhi announced that he would give onions to every household for only Rs 24 a kilo, as a sign of how large hearted his government was.