Clipped from: https://timesofindia.indiatimes.com/business/india-business/a-fund-manager-an-economist-talk-inflation/articleshow/91601943.cms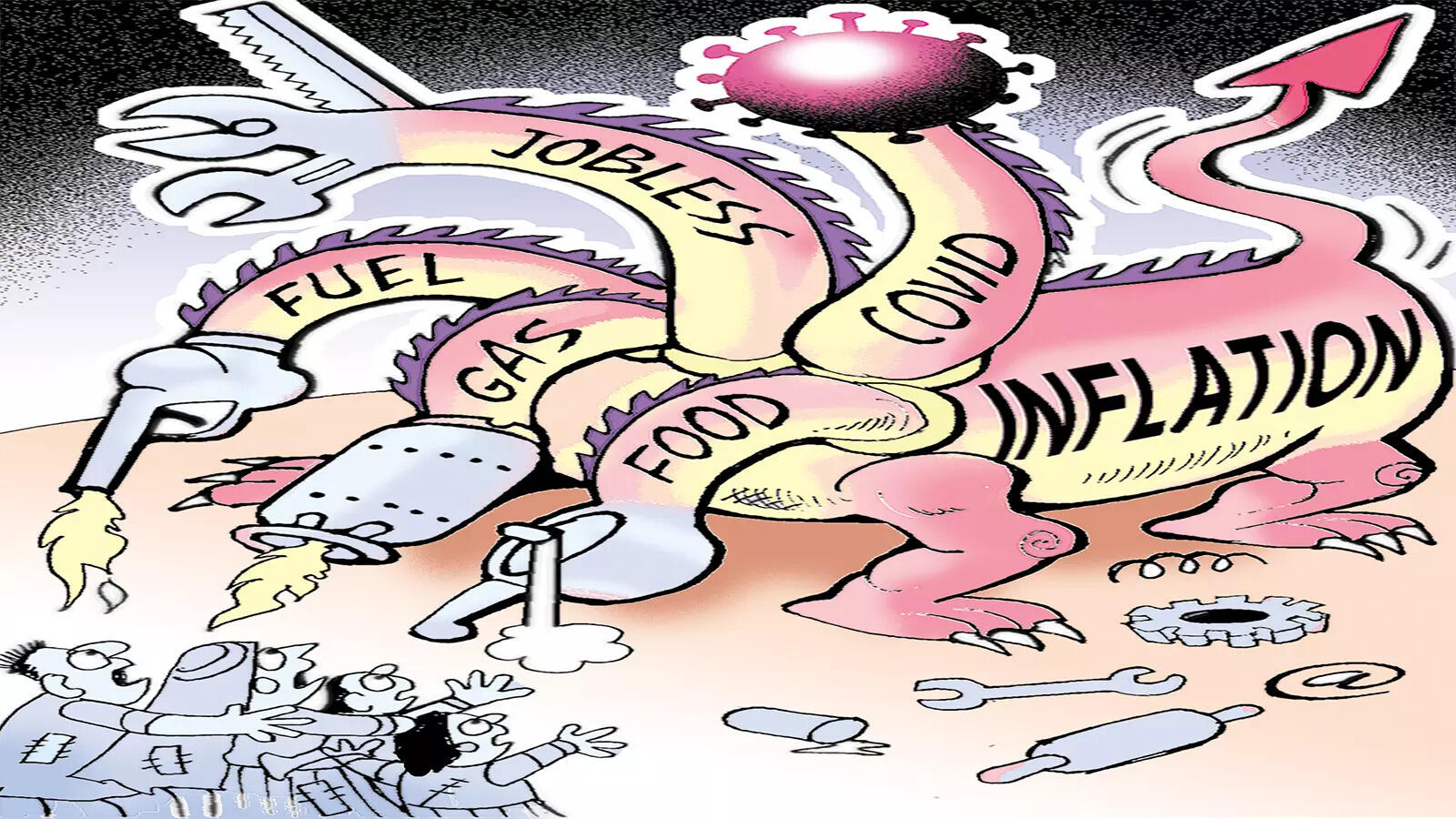 What will happen to family budgets, savings & investment choices, India Inc's investment plans and job creation as prices soar and RBI tightens policy screws? To get some answers, TOIinvited Nilesh Shah, MD, Kotak Mahindra Asset Management, and DK Joshi, Chief Economist, Crisil, to a conversation. Their main conclusion: While more rate hikes are inevitable, India may be better placed than it was in earlier periods of high inflation .
What's your assessment of the interest rate trajectory?
DK Joshi (DKJ):
Our assessment is that about a further 75-200 basis points increase in repo rate may be needed and that would have to be done quickly, front-loaded, so to say. Not at one go I think in two-three steps and front-loaded means they have to do it in the first part of the fiscal year.
Nilesh Shah (NS):
Today, if you look at the yield curve that is discounting the rate hike of RBI anywhere between 150-200 basis points, depending upon which data you want to use. Expectations of rate hikes by economists are far less than what the market is pricing in. That's the dilemma which RBI should manage because we don't want the market to discount more rate hikes than what you're proposing to do.
The current repo rate is 4.4% and the 10-year government security yield is 7.2%. Now, this spread (between repo and GSec) could be 125 basis points at best. Now, this means today's market is pricing another 1.5 percentage points in rate hike. Is the market right? So, RBI needs to move in a manner that does not end up spooking the market in discounting more policy hikes than warranted. Our intention is to control inflation and at the same time not derail growth beyond what is needed.
What is the repo rate you would be ok with in the first half?
DKJ:
5.5% by the end of the first half.
NS:
Right now, the situation is too dynamic. If you look at our inflation dynamics today, it's a rare scenario where capacity utilisation is low and yet inflation is high. It's not inflation driven by supply side shortages, yet inflation is at an eight-year high.
DKJ:
In India, private consumption has been one of the weakest elements in aggregate demand and inflation is actually a phenomena of supply side shocks, and there are many. The way the US Fed behaves has implications for how we react.
Was RBI slow to react to inflation?
DKJ:
We do not have full information, and the situation between February and May changed dramatically, and even the analysts were surprised by the upside inflation witnessed. There was general consensus that commodity prices will come down by 2022 but that was reversed by the Russia-Ukraine conflict.
NS:
With the benefit of hindsight, one can take a different decision. RBI began the process of normalisation long before any other central bank by containment of liquidity. They started containing liquidity in January 2022. They were trying to contain liquidity before raising the cost of capital.
Has the government done enough on the food supply side?
NS:
There's a bigger point. We are investing money in US Treasuries. Can we not diversify a part of the forex reserve into certain commodities that India is likely to import for a long time? The challenge here is even if you buy oil at $50 and it goes to $30, there will be a headline that RBI has lost $20. When oil goes to $100, there's going to be no credit given to the RBI.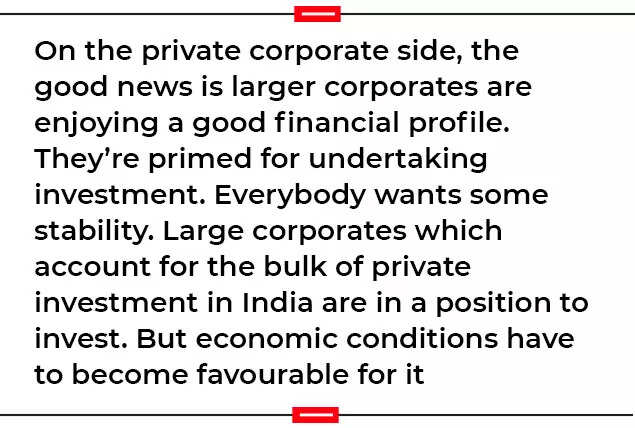 DKJ:
I agree with the suggestion that we have to create some buffers. Post-pandemic, the focus is on resilience. Resilience could, at times, mean loss of efficiency. Right now, the options are limited by the fiscal space available. You might have pressure on the fiscal side to the tune of about 0.4% of GDP. The issue now is do you want to raise the fiscal deficit or cut capital expenditure. There are hard choices and limited space.
Does inflation benefit borrowers?
DKJ:
The borrower benefits in a high-inflation scenario and the biggest borrower right now is the government. Their tax collections go up. The key point is the real cost of servicing the debt comes down with inflation. It's very good for borrowers and not good for anyone lending.
What will it mean for credit demand?
DKJ:
If you evaluate the investment scenario, there are two agents right now. One is the government which is trying to push investments in infrastructure etc.
On the private corporate side, the good news is larger corporates are enjoying a good financial profile. They're primed for undertaking investment. But economic conditions have to become favourable for it. Some part of it is getting addressed through the PLI (production-linked incentive) scheme but for a broader pick-up in investment, economic conditions have to become more stable. My sense is the cycle has started turning to some extent but it will lose some momentum.
What lessons can we learn from the 2013 episode?
NS:
If you look at the inflation history, it was always about less supply available than demand. One experience of the past is whenever we have created supply, productivity and efficiency, by and large that is anti-inflationary in nature. How we bring efficiency by removing middlemen would determine our inflation trajectory in the near to medium term.
DKJ:
One similarity between inflation rates between that period and now is fuel inflation is in double digits. The period 2012-14 was different in the sense that average food inflation was close to 10%. The core inflation was higher at that time; the fiscal stimulus after the global financial crisis was very powerful. In hindsight, we stimulated the economy more than we should have. Right now, we haven't stimulated the economy to that level and capacities are still underutilised. That is why core inflation has less pressure compared to that period.
Real credit growth is low. In this scenario, should repo be the main tool of monetary tightening?
NS:
Certain commodity companies which were excessively leveraged have actually paid back the credit. To that extent, credit growth is a bit higher than reported. Optically, it's lower than actual because of this repayment. NPAs in the system are well provided for. Corporate sector investment is unlikely to be delayed beyond necessary by raising the repo rate.
DKJ:
I kind of agree. If animal spirits are there, the corporate sector can still invest at higher interest rates.
What advice would you offer a job seeker, someone managing a household budget and an economics student wondering where growth and investment will come from?
DKJ:
For the blue collar worker, things are going to be tough. For a white collar worker things are not that bad. The formal sector of the economy is doing well, particularly the technology and financial sectors. For the middle class, which is neither here nor there, it's a tough time. It's a squeeze for them. Inflation hits the poor the most and the next in line is the middle class. But in urban areas, the services sector, which also employs the middle class, is showing a strong rebound. For an economics student, it's a challenging time for economic assessment. It's an atypical situation.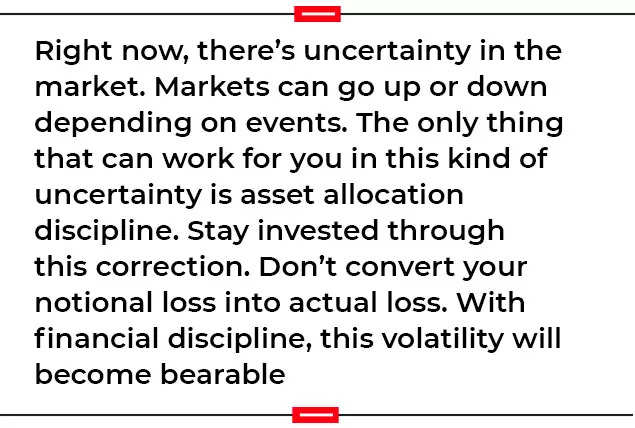 NS:
To job seekers I would say please focus on skills. The best part today for job seekers and entrepreneurs is availability of capital. In FY 2021-22, all the listed companies put together would have made investments of about $25 billion. Private equity flows on a gross basis were almost $70 billion. There is availability of capital, there's job openings if you have the right skill.
To the middle class, my recommendation is to focus on your household budget. There will be the potential of saving. For economists, this year will be one where no forecast will be right. Be flexible, keep on analysing data that's coming in. Don't get bogged down by near-term events, things can change.
How will inflation influence gold import?
NS:
Buying of gold is not necessarily influenced by only inflation. There are other factors as well. Can we make buying of financial products as easy as buying gold? We also have to make people realise that buying gold also has downsides. For example, transaction cost (for small quantities) is 20-40%. People don't know that.
What's your policy recommendation for the government?
DKJ:
On the policy front, space is limited. Given that inflation is such a big tax on the system, things which have a cascading impact like petroleum products and edible oil, there's scope for one more round of tax and duty cuts.
Input costs are rising for agriculture. Government will have to give importance to bringing down input costs.
What's your advice for investors in mutual funds and equity?
NS:
Right now, there's uncertainty in the market. Markets can go up or down depending on events. The only thing that can work for you in this kind of uncertainty is asset allocation discipline. With this correction, we are at the fair value, at the historic average valuation for equity. This is not the market to be leveraged. If there's a correction in the market you can gradually increase your allocation to equity. Stay invested through this correction. Don't convert your notional loss into actual loss. With financial discipline, this volatility will become bearable.
RBI has to also look at the exchange rate. In this situation, what do they do?
DKJ:
The only thing they can do is raise interest rates or intervene in the forex market. Any impact is a function of two things, how vulnerable you are and the quantum of shock that is coming. Here, the shock that is coming is very big. Even if you are less vulnerable, you will still have to suffer. Central bank is trying to take excess liquidity out, it's also raising interest rates and it has extinguished quite a bit of forex reserves. A mix of these tools will have to be deployed. I think the rupee is bound to be volatile in the near-term. To the extent RBI can control the volatility, that's good enough.
NS:
Let the market determine the direction of the rupee and RBI will intervene to control the volatility. It has worked well.
What would your advice to RBI be on communication at this time?
NS:
There's no one right answer. RBI has to ensure through action and communication that the market does not end up charging a higher risk premium.
DKJ:
Normally, a well-telegraphed policy is a good way to deal with markets. Sometimes you will have to be surprised and these moves by the central bank are effective.
Illustration by Ajit Ninan