Clipped from: https://timesofindia.indiatimes.com/india/fuelling-federal-fights/articleshow/91897052.cms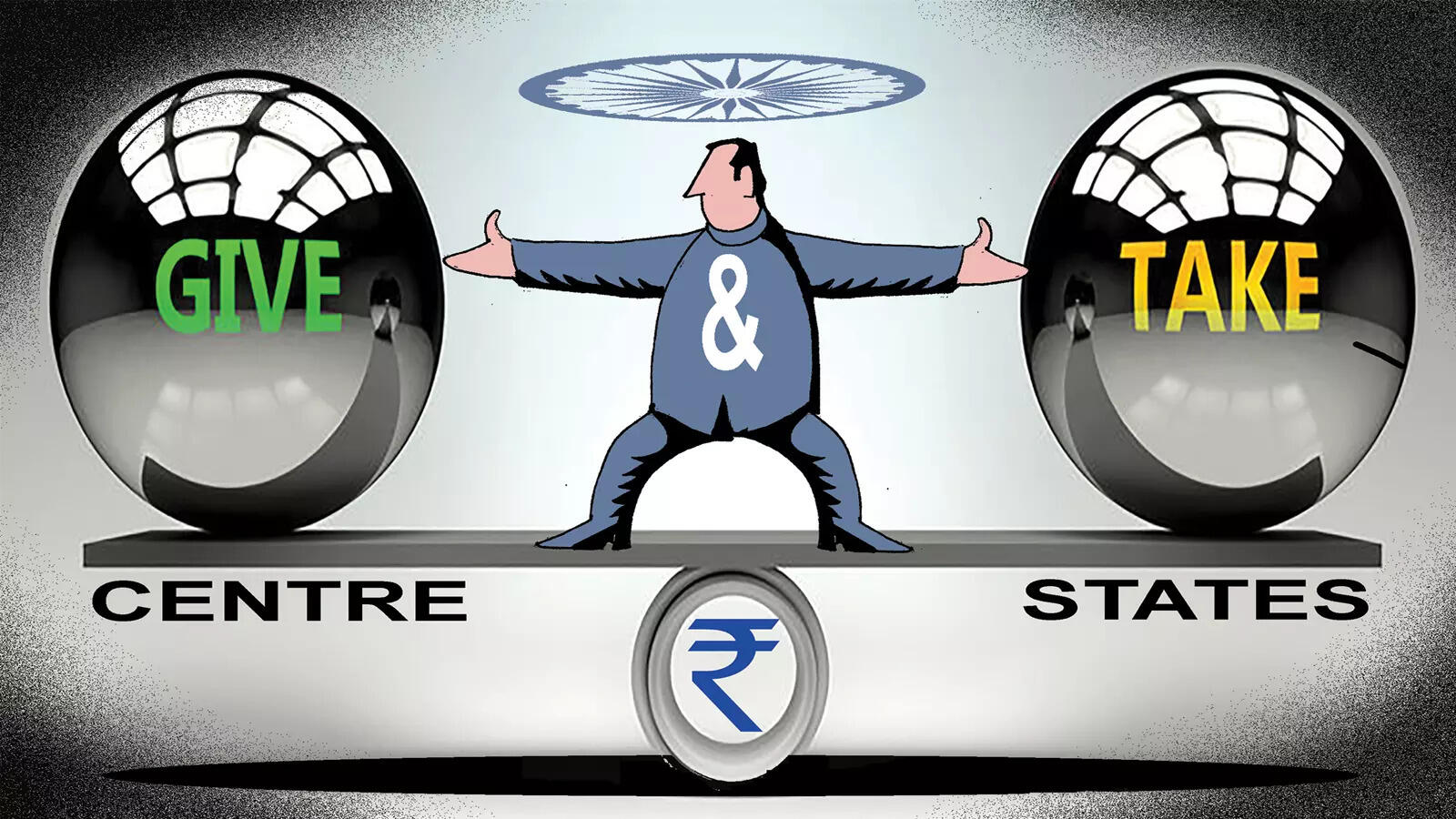 The Supreme Court's recent ruling that GST Council decisions are not binding on states can at one level be seen as a reiteration of the constitutional provision – there is nothing in constitutional amendments relating to GST to force compliance with GST Council decisions. It's just a healthy convention that has developed that the Centre and states have decided to fall in line with the Council's collective decisions.
All governments still go back to their respective legislatures to give statutory sanction to GST Council decisions, which means the ultimate power continues to reside with legislatures.
But the ruling can also be interpreted as giving a free pass to states to defy the Council, implement their own rates and jeopardise the 'one nation, one tax' principle. That will potentially set off a race to the bottom and re-balkanise the common market that we sought to create with a nationwide GST.
What is certain though is that the SC decision is bound to ignite tensions around fiscal federalism, which has come under repeated assault of late.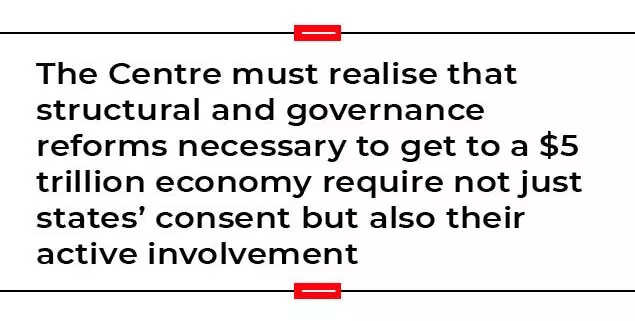 Take for instance the PM's conference with CMs last month where he is reported to have chided non-BJP governed states for not cutting VAT on petrol and diesel. He urged they should follow the tax-cutting example of BJP CMs. Predictably, non-BJP CMs hit back. Another round of accusations and counters followed after recent fuel tax cuts by the Centre.
Centre-state disputes are not new, but the high trust deficit we now see is new.
As finance secretary of undivided Andhra Pradesh in the 1990s, I attended a meeting of the Inter-State Council in Delhi, during the tenure of the HD Deve Gowda-led government. The meeting was presided over by the then home minister, Indrajit Gupta, and at issue was the minimum share of Centre's revenues states should get as plan and non-plan transfers.
There were over a dozen CMs in attendance and each of them made a high decibel intervention, typically asking for the moon. Over three hours into the meeting, we were nowhere close to a meeting point. In despair, Gupta took the mike and earnestly appealed for states to understand the Centre's pressing expenditure commitments.
There was total silence, possibly for about 20 seconds. Then, Jyoti Basu spoke, addressing fellow CMs rather than the chair, and said something approximately as follows: "Look, we've all made our point. We've also heard the home minister saying the Centre has financial constraints and can't give away so much. As much as we speak for states, we should also see the national perspective."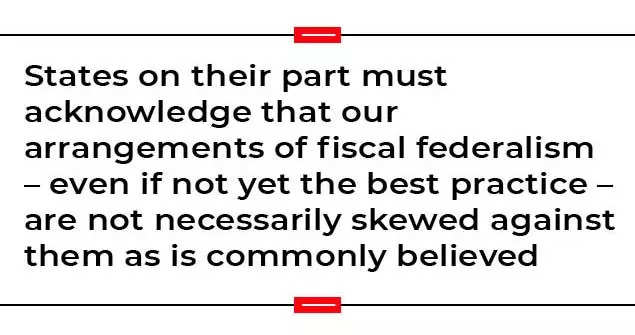 Two minutes later, a consensus was reached. It's a different matter that that consensus got lost in some files as the Deve Gowda government fell within weeks after that.
It's the type of constructive understanding Basu had argued for that we desperately need today.
The Centre must realise that structural and governance reforms necessary to get to a $5 trillion economy require not just states' consent but also their active involvement. It must also realise that the fiscal centre of gravity has slowly but decisively shifted in states' favour. Ballpark estimates suggest that the Centre collects about 60% of the combined revenue but gets to spend only about 40% of the total. States collect 40% of the combined revenue but have the pleasure of spending 60% of it.
What this implies at a big picture level is that our macroeconomic stability, and hence our ability to generate investment and growth, will depend on collective fiscal responsibility by the Centre and states.
States on their part must acknowledge that our arrangements of fiscal federalism – even if not yet the best practice – are not necessarily skewed against them as is commonly believed.
First, as indicated above, fiscal aggregates have shifted in their favour and are likely to continue to do so. Second, not only do states get to spend a higher share of the combined expenditure but, with the abolition of the Planning Commission, they also enjoy greater autonomy on how to spend that money.
Finally, notwithstanding the SC order, it's short-sighted for states to see GST as a central initiative that required forced compromises on their part. Sure, states have surrendered some of their autonomy in raising taxes but so has the Centre. Some give and take is inevitable in a national project like this. Eventually though, as GST expands the tax base and arrests tax leakage, all parties stand to benefit.
The PM called for cooperative federalism. Ironically, he did that in the same meeting where he gave a partisan BJP vs non-BJP colour to fuel tax cuts. That was hardly the right start. The path to cooperative fiscal federalism lies in following Basu's exhortation to jettison politics when it comes to national goals.