Clipped from: https://timesofindia.indiatimes.com/business/india-business/hul-chief-economy-still-in-recovery-mode/articleshow/88421803.cms?utm_medium=referral&utm_campaign=iOSapp&utm_source=email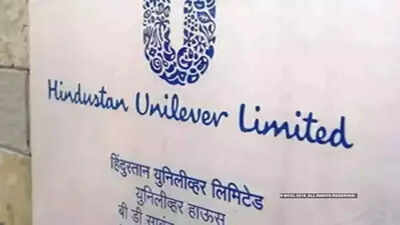 Hindustan Unilever chairman and MD Sanjiv Mehta, who has taken over as the new president of Ficci, is ready with the strategy for the industry chamber — from using the global giant's management practices to working with MSMEs and focusing on climate and sustainability and innovation.
In an interview, he tells TOI that inflation is impacting demand and suggests that the government needs to continue its capital expenditure plan, while supporting the vulnerable segments for some more time. Excerpts:
Recent economic data points to some moderation in activity. What is your assessment?
The economy is still in the recovery process, it's not the time to declare victory. But, there are some things that augur very well. First is, what we lost as an economy last year, we will — more or less — regain this year. The tax collection has been very good. GST has now started to pay dividends. Exports, where we were stuck in the $300-billion range, are now within the $400-billion striking distance. If I look at it through a demand lens, private consumption is yet to pick up to levels that we would all ask for. And private consumption also has linkages to private investment because that cycle is yet to kick-start in the manner in which we would like. But, there are redeeming features. Now, twin balance sheet problem has disappeared from our lexicon because banks have, more or less, created NPA provisions and recapitalised themselves, and corporates have deleveraged themselves. So, the capacity to borrow and the capacity to lend has gone up significantly.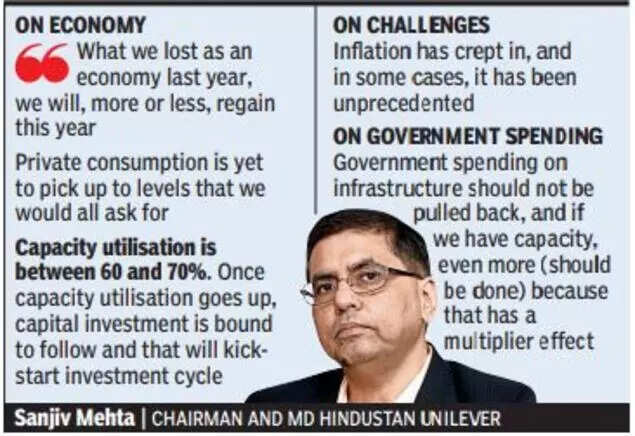 How do you boost private consumption and demand?
Rural demand had slowed down before the pandemic. But during the pandemic, for last several quarters, it has proved to be very resilient. The harvests have been good, the MSPs have increased and government intervention through free food supply and direct transfer of money have made the rural population more resilient to the kind of pandemic we have faced. The government support should continue because it (the pandemic) is not yet over.
What are the major challenges for businesses?
Inflation has crept in and, in some cases, it has been unprecedented — palm oil, crude oil, and even in a country like India, tea prices compared to two years ago are still at a significantly elevated level. This is not an India phenomenon, it is across the world. This is not demand-led, but a more supply-led constraint and, to some extent, it is due to speculation. In this kind of a scenario, de-bottlenecking of the supply chain will result in more supply and, hopefully in the second half of 2022, we should start seeing the commodity prices start taking off, which will be very good for a country like ours. During the intervening period, there is a big role to play for government spending. So, the government spending on infrastructure should not be pulled back, and if we have capacity, even more (should be done) because that has a multiplier effect.
What will be your key demands in the budget?
The first thing I would like is consistency of policies. When there is certainty of policies and rates, you would want to put in money. Last year, when times were so tough, madam finance minister had come out with a great Budget. This Budget should build on that.