Clipped from: https://timesofindia.indiatimes.com/blogs/toi-editorials/model-tenancy-act-is-a-good-step-but-will-states-bite-the-reform-bullet/Quick Edit
TOI Quick Edits are written by a team of seasoned journalists from the Times of India's Edit Page and TOI-Online who respond to important news stories as they develop. The team comprises senior journalists with wide-ranging interests who debate and opine on the news and issues of the day. LESS … MORE
The Model Tenancy Act legislation approved by the Union Cabinet is an opportunity to free locked up residential apartments for the housing market. But the reform is incumbent on state legislatures using the opportunity to pass the law. Nevertheless, Centre has offered a good template for them to replicate.
In mandating a rent agreement between tenant and landlord and proposing a Rent Authority to which the agreement has to be submitted, a good start has been made. Stipulations like a two month limit on security deposit for residential properties is welcome because of the propensity of landlords in some cities to demand up to six months rent as security deposit, which is unfair to tenants. Submission of the rent agreement to the Rent Authority is also a good step in creating a trusted repository for the agreement. Despite state rules that urge registering of rent agreements, this isn't done because of hesitation to incur stamp duty costs.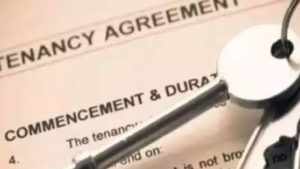 The model law proposes that the Rent Authority, Rent Courts and Rent Tribunals set up under the Act dispose of complaints in time bound fashion. This is critical to the success of any legislation. If orders get backlogged these courts will lose their potency as has happened with consumer courts. Setting up the infrastructure and providing adequate staffing will be the true test of the law's success. Though India is scaling up the World Bank ranking in ease of doing business it is lagging behind in enforcement of contracts. State governments play a critical role here and there is only so much Centre can do.