Clipped from: https://www.thehindubusinessline.com/portfolio/technical-analysis/is-this-a-good-time-to-buy-the-shares-of-sbi/article66467945.ece
We zoom in on the prospects of State Bank of India, as also the prospects of two other stocks — Zomato and Union Bank of India
Is this the right time to buy the shares of State Bank of India (SBI)? The stock has fallen over 10 per cent since the beginning of this year.
Prabhu Maharaj, Chennai
SBI (₹544.45): The recent reversal from the high of ₹629.65 made in December last year has happened from a very important long-term trend resistance. Although SBI has bounced back sharply from the low of ₹499.35, it is not showing any strong sign of a reversal. Resistance is in the ₹575-585 region. Support is in the ₹500-485 zone. As long as SBI trades below ₹585, there could be chances of seeing a wide trading range of ₹485-585 for a few months.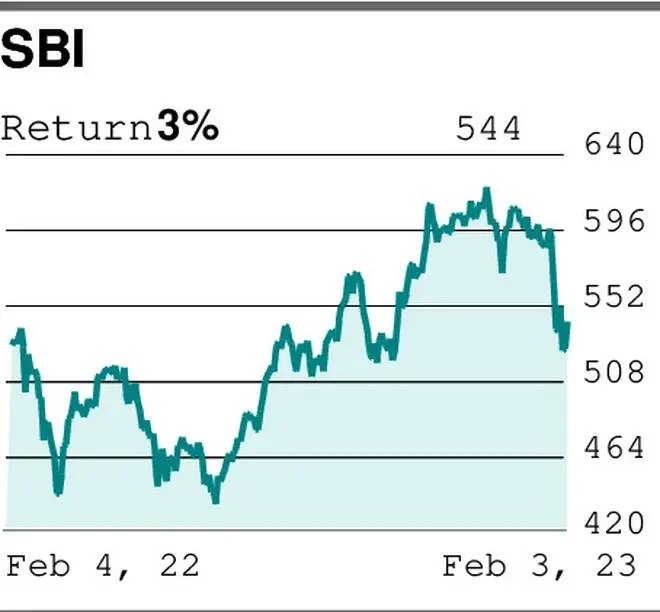 If SBI breaks below ₹485, the downside can extend up to ₹450 and even ₹410. So, this may not be the right time to buy this stock. However, if you wish to have SBI in your portfolio, buy 20 per cent of the intended amount at the current levels. Accumulate another 50 per cent at ₹505 and the balance at ₹460 if a fall below ₹485 happens. Keep the stop-loss at ₹390. Move the stop-loss up to ₹570 as soon as the stock rises to ₹630. Revise the stop-loss further up to ₹610 when the stock touches ₹650 on the upside. Exit the stock at ₹730.
I am holding shares of Zomato. My purchase price is ₹68.35. What is the outlook for this stock? Can I hold it or exit with loss?
P.K.N. Namboothiry
Zomato (₹48.80): It is very difficult to give a concrete view based on Technical Analysis for stocks that have very less data. Preference will be to have at least five years of data to do a proper analysis. However will try to give a view here with the limited amount of data available for the stock of Zomato which got listed in July 2021. The stock has been in a downtrend. The bounce from the July 2022 low of ₹40.55 failed to get a strong follow-through rise above ₹70. Immediate resistance is at ₹54. Above that, ₹74-77 is the next important resistance zone.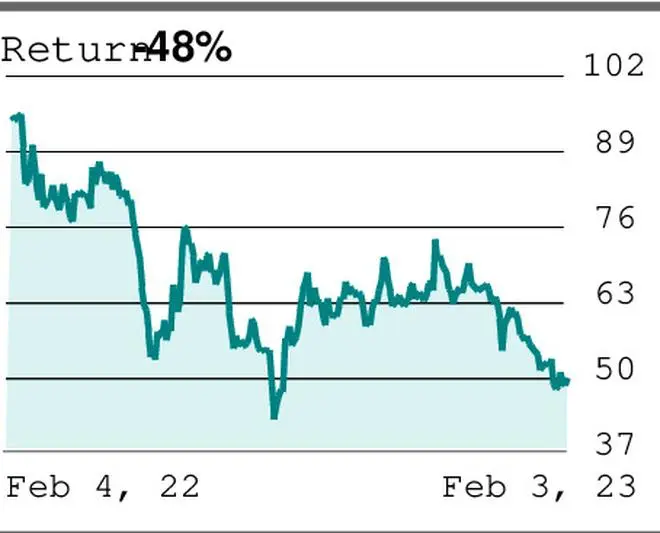 Zomato has to rise past ₹77 indicate a trend reversal and become bullish. Only in that case, the stock can gain momentum and rally back to ₹130-150 levels. On the downside, there is a risk of seeing a fall up to ₹37 from here if the stock fails to rise above ₹54 in the near term. So, we suggest you exit the stock with a loss at current levels. Alternatively, you can consider investing the sale proceeds in some other good stock that looks strong on charts.
I have bought shares of Union Bank of India at ₹81. What is the short- and long-term outlook for this stock? My investment time-frame is one year.
Samarth P M
Union Bank of India (₹73.91): The broader trend is still down for the stock of Union Bank of India. Strong resistances are at ₹94, ₹105 and ₹120. From a long-term perspective, Union Bank of India has to breach ₹120 to indicate that a fresh uptrend has begun. Immediate support is at ₹69. If the stock manages to sustain above this support, there are chances to see a rise to ₹100.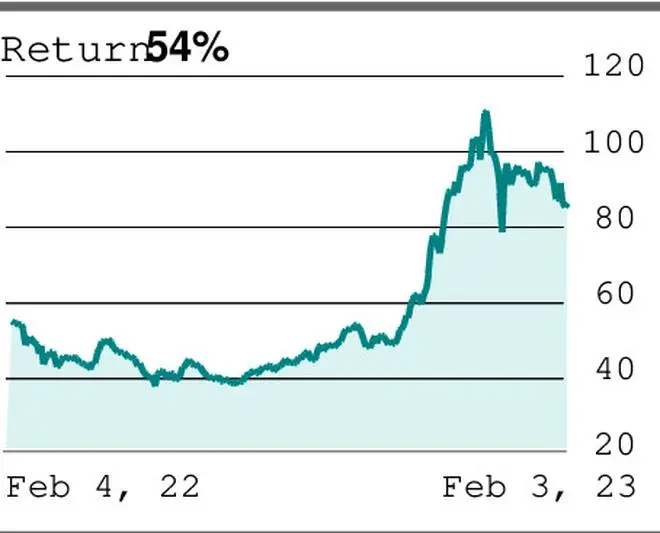 Since your time-frame is one year, keep a stop-loss at ₹66 and hold the stock. Move the stop-loss up to ₹86 when the stock touches ₹92. Revise the stop-loss further higher to ₹93 when the stock reaches ₹98. Exit at ₹102.
Send your questions to techtrail@thehindu.co.in