Clipped from: https://indianexpress.com/article/india/nirmala-sitharaman-budget-2023-should-not-miss-bus-this-time-pm-said-keep-growth-momentum-intact-8420846/
Finance Minister says she expects 50-55 per cent of taxpayers to shift to the new exemption-free tax regime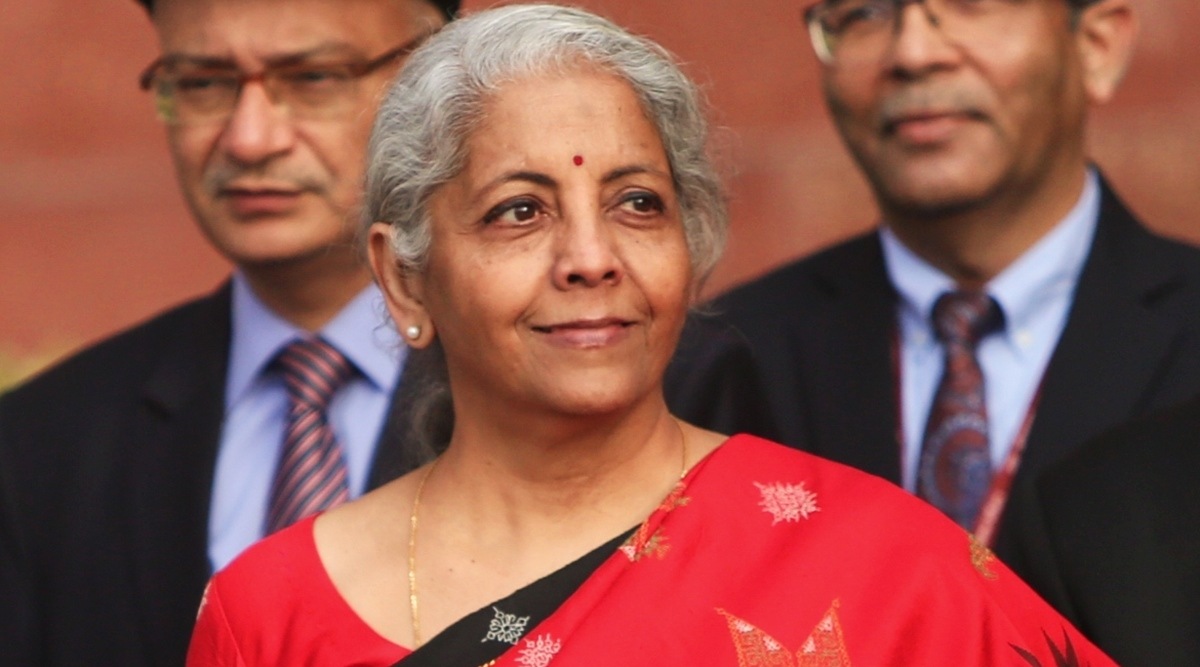 Finance Minister Nirmala Sitharaman
A DAY after presenting the Union Budget for 2023-24, Union Finance Minister Nirmala Sitharaman said growth was the predominant focus from Day 1 when she and her team sat down to prepare the last full-year Budget ahead of Lok Sabha elections. "The Prime Minister was also on board with it. He said growth ka momentum rakhna chahiye (we need to keep the growth momentum). If anything, we need to speed it up, oil it better and run it better, and that is why this number of Rs 10 lakh crore for capital expenditure came up.," Sitharaman told The Indian Express in an interview at her North Block office Thursday.
She added that her "single-minded" guiding imperative was that this was a "golden opportunity" for India and this time "we should really not miss the bus."
Also Read |After targeting rural and urban poor, a 2024 signal: The Middle Class Matters
She said given that there was no let up in the pandemic, and the hit the private sector took due to this, the government remained consistent with its capex plan over the last three years. "We weren't really looking if they (the private sector) were investing or not. We went about investing. Simultaneously, of course, the private sector has come out, the twin balance sheet problem has been addressed, they have deleveraged themselves considerably," she said.
To a question if the high government capex outlay for yet another year meant the private sector was still averse to invest, she said that the private sector was looking at investment, not just as a tool for expansion, but also to manage transition at a time of rapidly changing technologies including AI and Internet of Things.
But we "cannot sit back and watch," she said. "So I'm not even getting into that terrain where you're saying that it (private sector investment) may not happen this year also and, therefore, would you want to go on with the government expenditure…I'm single-mindedly going on this ground that this is a golden opportunity for India. We should really not miss the bus."
Sitharaman also said the huge capex did not mean she had wielded the axe on welfare spending. Citing the Rs 79,000-crore allocation for PM Awas Yojana and the higher outlay for Jal Jeevan Mission, which goes to states in the form of grants, she noted that even for NREGA, it being a demand-driven programme, the government would keep adding to its allocation through extra grants during the year. She added that NREGA job cards are also given to those who work on Awas projects so there was a synergy.
By allowing standard deduction and restructuring the tax slabs, the Finance Minister said she expected about 50-55 per cent of taxpayers to shift to the new exemption-free income tax regime."Even for those utilising the maximum available exemption (in the old regime), the new regime without exemptions would be attractive," she said.
Must Read |Union Budget 2023-24 | Opposition: Nothing for poor, middle class; benefits only one class
India had 8.22 crore taxpayers in 2019-20. Though the tax department could not immediately provide the number of taxpayers who have moved to the new tax regime over the last two years, an official said, the number was small.
The Finance Minister said her Budget estimates on growth and revenue for the next year were realistic. To a question if the revenue projections were understated, she said, "I don't want to have a "feel good" number, which we later find is not achievable… At the same time, I don't want to underestimate capabilities, because this is the time when we are giving impetus for growth."
Also Read |Budget 2023: What is the new tax regime and will you get I-T rebate?
When pointed out that global research agencies have projected lower growth estimates for India than the government's nominal growth projection of 10.5 per cent for 2023-24, Sitharaman said, "Globally, everybody's challenges are increasing and therefore there will be a dip in 2023-24… So this dip (in projections by other agencies) is also because of the global uncertainty, which is not relenting at all… People, however much they are trying, are not able to extricate their economies from it. That's why this difference. Especially with this budget, I think it is going to be completely the global uncertainty rather than what is happening within the country. And for that, like I said, we need to be prepared."